Post-Pandemic Resident Engagement Expectations
Governments across the United States are beginning to grapple with the long-term impacts the pandemic has brought. Among the changes is a seismic shift in the way governments engage residents in the public process.
PublicInput conducted a survey of US residents seeking to understand how preferences for engaging with their local government may have shifted following the pandemic.
The results shed light on how resident preferences and perceptions impact the effectiveness of local government outreach and engagement efforts.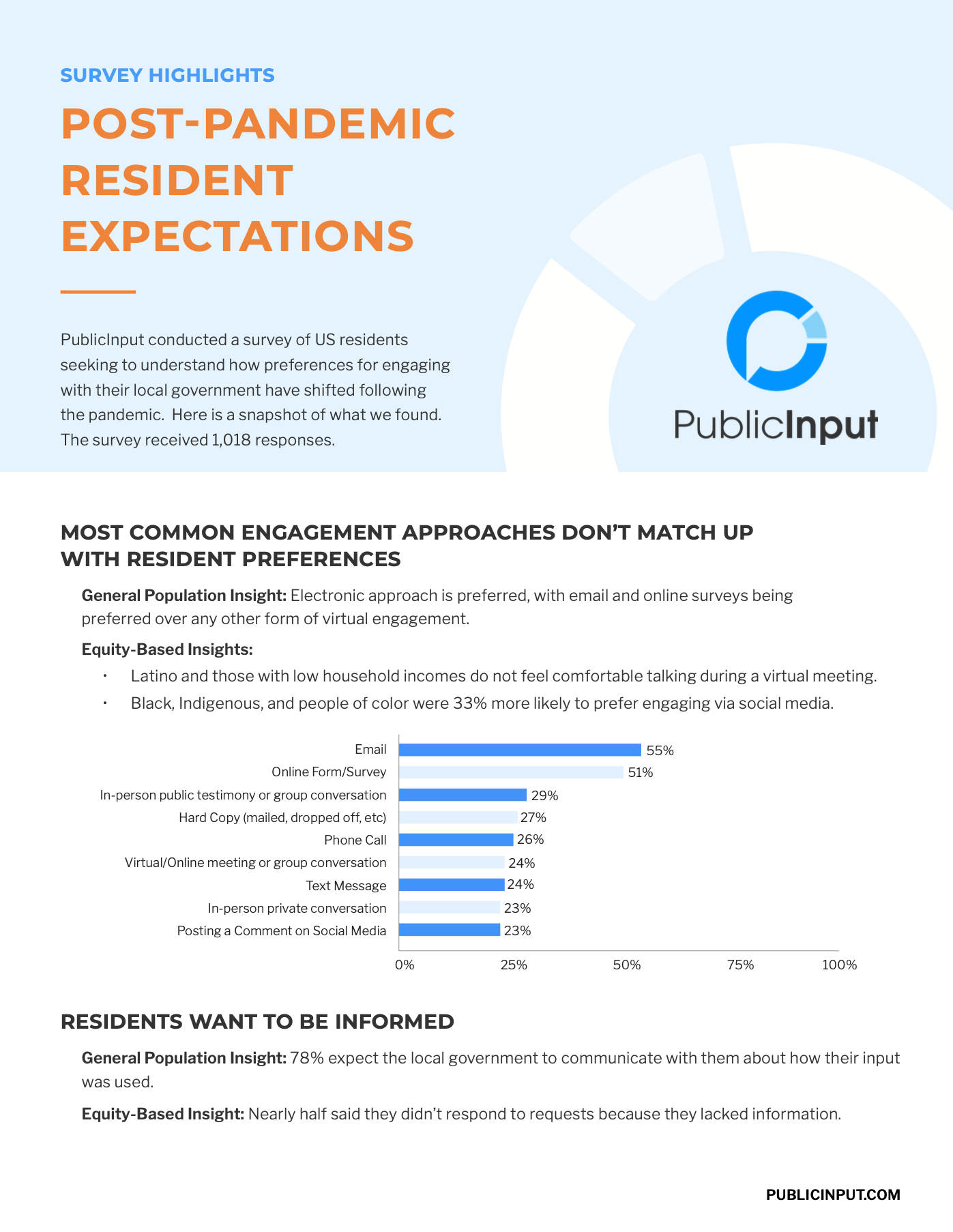 Making a Data-Driven Difference with Governments & Partners Like: