Advancing Equity Through Public Engagement: Language Accessibility
A guide to support the sometimes complicated, time-consuming, and expensive undertaking of developing and implementing a comprehensive language assistance plan.
Complete the form to get your free guide.
Facilitate more equitable engagement within your community.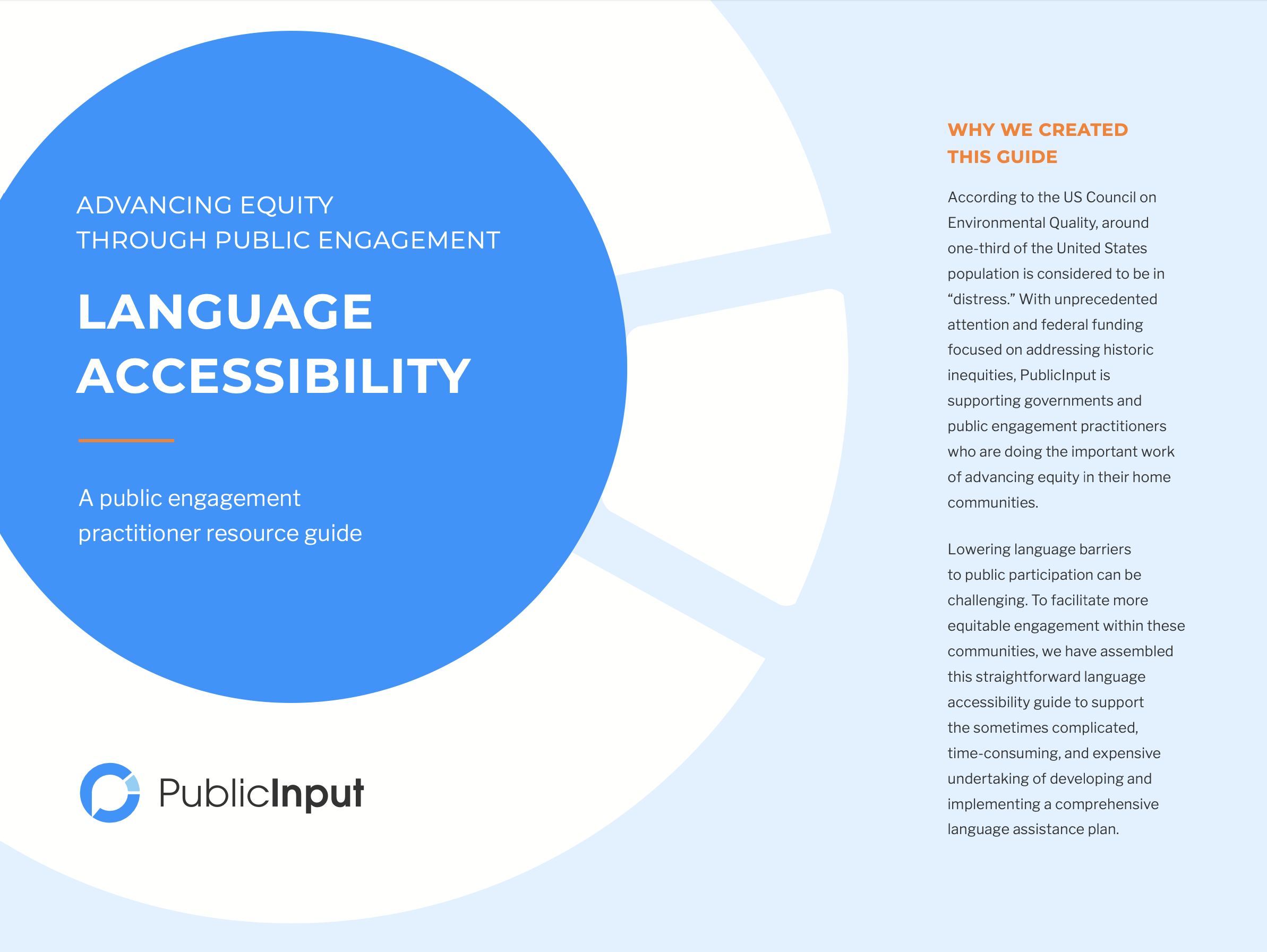 Access standard resources many governments and engagement practitioners rely on to increase the practice of language accessibility.
Review a checklist of key considerations to think about when evaluating the language accessibility of your public meetings.
Discover a tool from PublicInput built specifically to address the limitations inherent in tele-conferencing platforms.


Making a Data-Driven Difference with Governments & Partners Like: