Four Key Strategies for Successful Community Needs Assessment Surveys
A quick resource to discover how to develop a thoughtful, systematic approach of identifying and confirming the needs of the people you serve.
Complete the form to get your free guide.
A guide for public engagement practitioners who are seeking

to survey and better understand their community.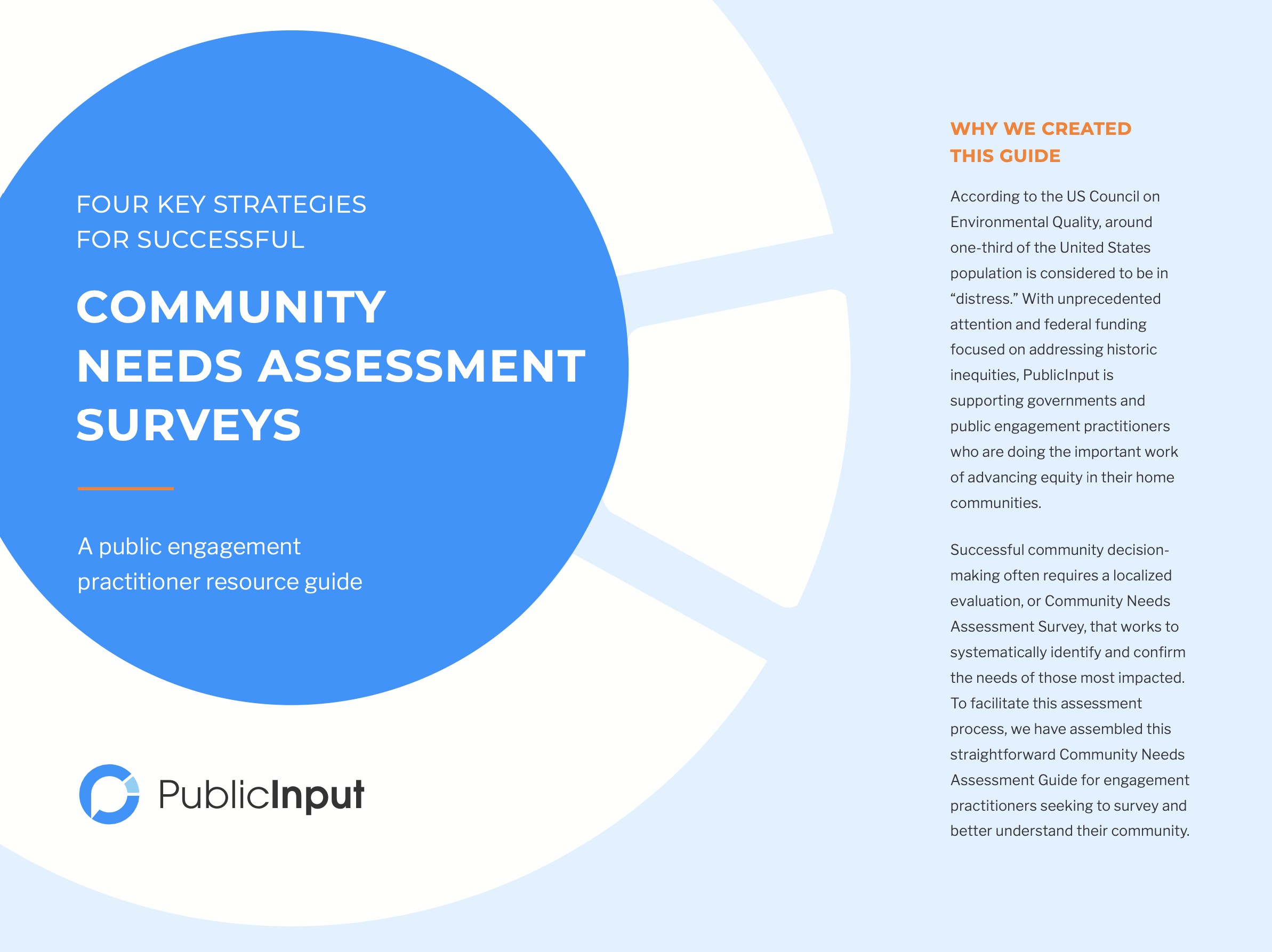 Discover successful engagement strategies that have engaged people creatively.
Discover how to do your best to eliminate unnecessary questions and ask for feedback on things that you can change.
Understand why a community needs assessment is just one interaction in many that
define your relationship with the people you serve.
Making a Data-Driven Difference with Governments & Partners Like: