PUBLICINPUT CERTIFICATION
REGISTRATION IS NOW CLOSED
Thank you for your interest in the 2023 annual certification event, registration is currently closed.
If you're interested in being added to the waitlist, please submit your information below: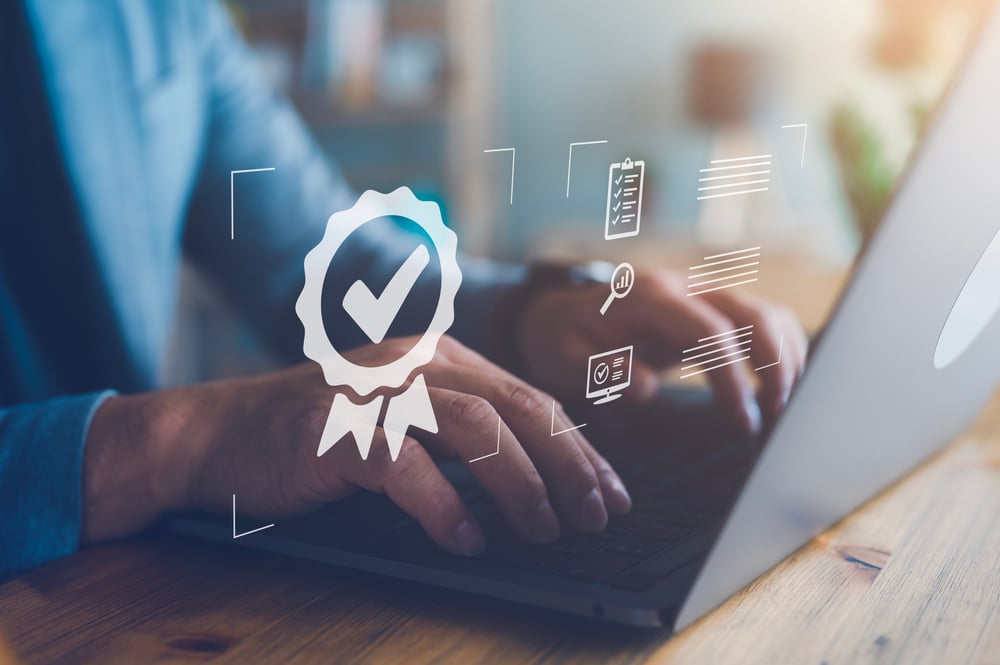 The PublicInput Certification Event is entirely virtual and the first workshop kicks off February 27. Choose to work independently or join a curated event workshop to learn more about the following community engagement subject areas:
Mon., February 27th
2-3 PM EST
Project Pages & Surveys Made Easy

Whether you are updating a planning document or a neighborhood park, use project pages and survey instruments to inform and solicit input.
Wed., March 1st
2-3 PM EST

Weave Equity & Accessibility into Every Effort

Take a dive into the accessibility and equity-based tools that support inclusion.
Fri., March 3rd
2-3 PM EST

Closing the Feedback Loop with Meaningful Reporting

Explore how to use the PublicInput communications and qualitative data analysis tools to build public trust.
Fri., March 10th
2-3 PM EST

Culmination Event

Required for all participants, the final certification event session will bring it all together!
What People Say About the Certification Event
"I appreciate this course, it was very helpful! I am a member of an agency that uses publicinput.com rather than a consultant, but the content was still useful to get more familiar with the platform's capabilities."
"I thought everything was great. I learned quite a bit and plan to implement these learnings within the next few weeks."
I work for the local government and at times we use private consultants for projects. It was good to see that there is training and certification available and will recommend this certification course for sure!"
"Many of my local government clients use PublicInput so this was extremely helpful in getting to know your platform."
Get PublicInput Certified
Whether you're a consultant or a local government agency, you can use your PublicInput skills to inform, solicit input, close the feedback loop, and weave in equity into every effort.
Learn Community Engagement Best Practices
Want to see the engine that fuels some of the highest rated agencies across the nation? Learn best practices from our award-winning government agency customers across the US.
Discover PublicInput Without Spending a Penny
As the fastest growing US-based community engagement solution, PublicInput is leveraged by hundreds of government agencies and thousands of engagement and communications practitioners to be their very best. Now, for the first time ever, you can get access to the platform without any financial commitment!
Three Months of Free Access
For the first time you can now try PublicInput at no cost to ensure it is the right fit for your work, department, or agency. By completing the certification process you get access to PublicInput at no cost for 3 months!
Business Development Made Easy
Participating consultants receive an annual certification that includes unlimited access to the PublicInput sandbox to test and demonstrate your skills during project pursuits.
Exposure to Hundreds of Current Government Customers
Consultant participants who earn their certification will be featured as expert level engagement practitioners using the PublicInput platform.
New License Discounts
Save time and money! Whether it is a comprehensive plan or an environmental study on the horizon, certified users receive special discounted pricing following their certification.
Certification Event Milestones
PublicInput Platform Access
Once registered, participants will receive exclusive access to the PublicInput platform features and tools like survey builder, equity mapping and dynamic reporting.
Develop Your Project
Full access to the the most powerful features of the PublicInput platform takes hands-on applied learning to the next level. Participants will build sample projects most relevant to the work they are doing right now!
Realize the Benefits
Accessible to the participant for 12 months following the certification event, each published project page will be available to share for planning purposes.