Survey Report: Shape Your Next Community Engagement Strategy with Real Resident Insights
Post-pandemic data recently conducted by PublicInput reveals how residents prefer to engage with their local governments. Are you ready to meet their expectations? Adapt your community engagement strategy with insights from our new survey report.
Download the free report.
Meet residents where they are by implementing our five community engagement recommendations.
Discover:
How quickly community engagement preferences are changing, and what that means for state and local government.

Five survey insights that will change the way governments engage residents.

How to develop a public engagement strategy that meets the expressed needs of the people most impacted by decisions.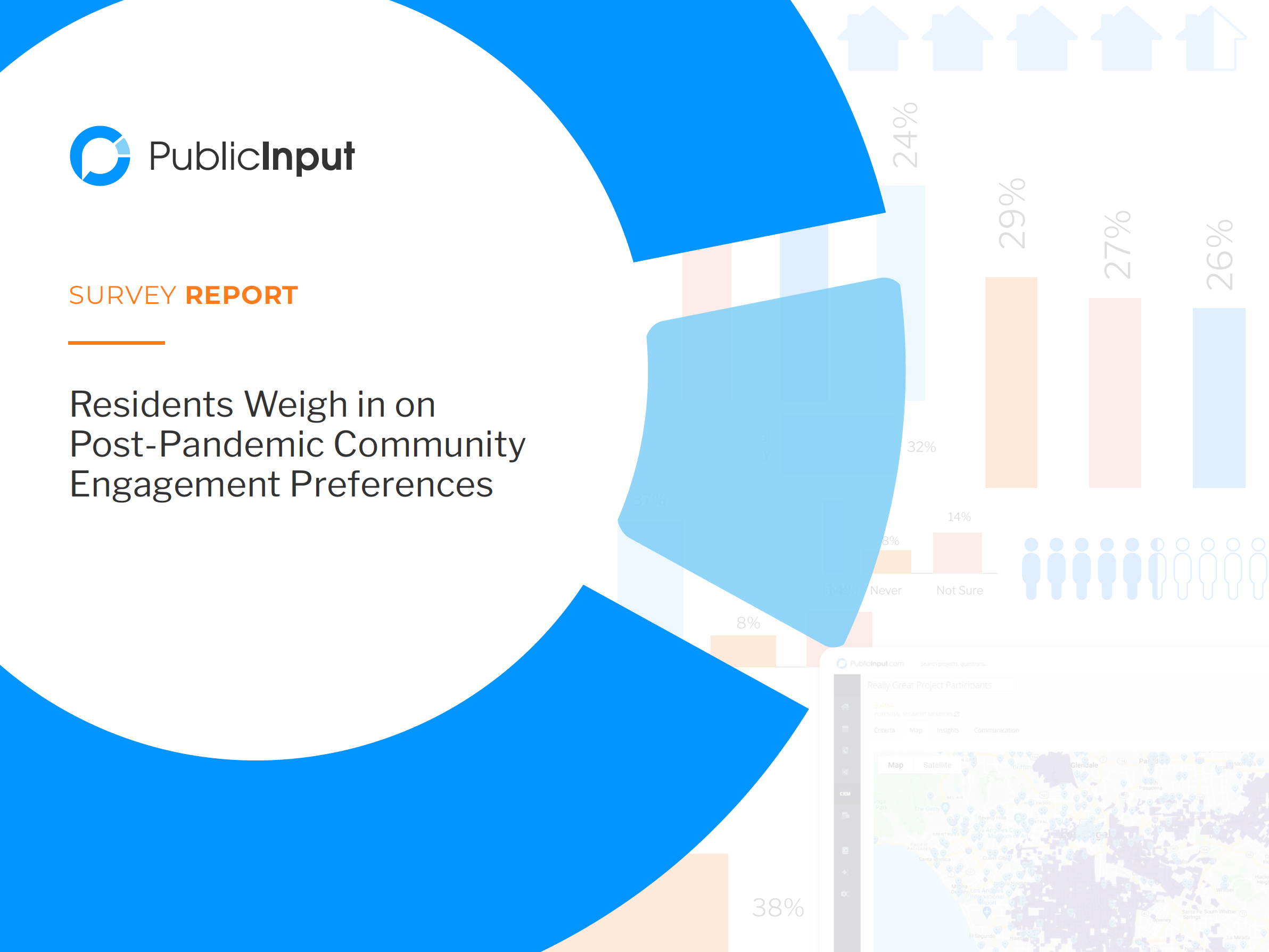 Making a Data-Driven Difference with Governments & Partners Like: